The Best Time to Start Your Garden and One Great Tool
The Best Time to Start Your Garden and One Great Tool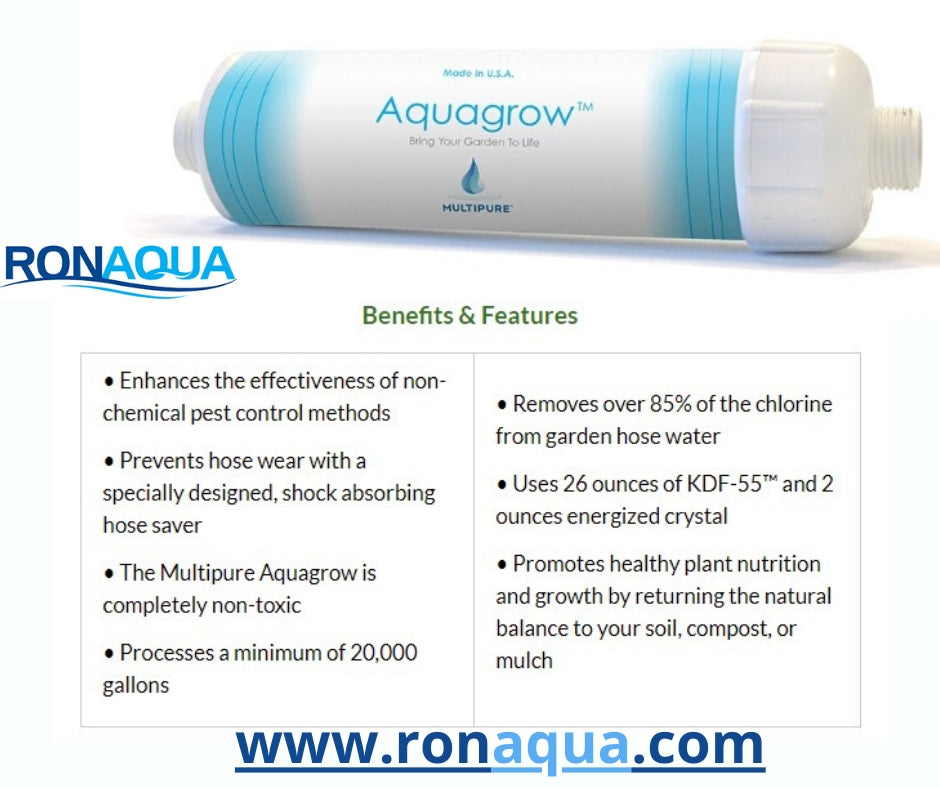 Guess what everyone!  The very best time to start your garden is right now!  And, while majority of us are still quarantined for the most part, why not "dig" a little deeper into your soon to be gardens and plant crops that will thrive and grow and also save you some cash at the same time.   I mean unless you are working from home all day long, many of us have a bit of spare time to not only get some much needed air, but can also reap the benefits of producing some edible foods that you might otherwise have to purchase at the store! 
Here are 16 crops that you can plant right now – Early Spring!
Beans
Broccoli
Cabbage
Cauliflower
Chinese cabbage
Collards
Endive
Kale
Kohlrabi
Leeks
Lettuce
Mustard
Peas
Radicchio
Spinach
Swiss chard
With the above being said Ronaqua has this cool tool called Aquagrow Multipure.
So what is Aquagrow Multipure?
With the new Aquagrow Garden Filter, Multipure provides the benefits of cleaner, more healthful water to your yard and garden. By connecting the remarkable Aquagrow inline filter to your existing garden hose, you can provide your lawn, your garden, and any of your outdoor plant life with beneficial dechlorinated water. The Aquagrow provides the water that your plants need to truly thrive.  So, not only can you plant your crops, but you can also water your plants and lawn with dechlorinated water!
During these trying times stay productive.  It's the perfect timing that you may otherwise not normally have.  Get some much needed air, Get some much needed exercise while creating a stunning garden, lawn, plants and crops!  Just do it like Nike!